Lots of major software's do a great job of solving their market problem but most of them have lots of small frustration points.
Create a software that solves these micro frustration points.
Case Study - Trend Watchers 💸
When it came to topic research I used a variety of tools such as tubebuddy vid IQ, and a few other SEO tools. These tools did phenomenal job of providing me of great keywords to do research on but they like to show me how to use them to turn a profit on my social media channels.
They also didn't show me relevant Trends across all categories specifically for content creators.
I took this problem and created Trend Watchers as a solution. I did it as a joke for a high school project, but a year later I ended up going 100% on the idea and so far it is paid off well.
What are the benefits of a Micro-SaaS?
- You're often focusing on one problem
- Depending on what that problem is you may not have too much competition at first
- There's a fair potential of your project getting acquired. (I declined one offer so far)
How do I identify Micro-SaaS opportunities?
The best way to find Microsoft opportunities is to look at a large software that you're very familiar with and make a list of 10 things you would improve to enhance the experience. Out of this 10 things take the top three and talk to other customers who use that same software and see if they're having those issues too.
This is how you validate your idea with the market. If you fail to validate your idea first you're going to be in for a lot of trouble later down the road which is why I suggest doing this first.
After your idea is validated, you'll next one too create the minimum version of the software project and try to get a cash flow positive as soon as possible.
That's the route I took when I started Trend Watchers and it worked really well. I attached a few images below that displays my progress from MVP to what it is today.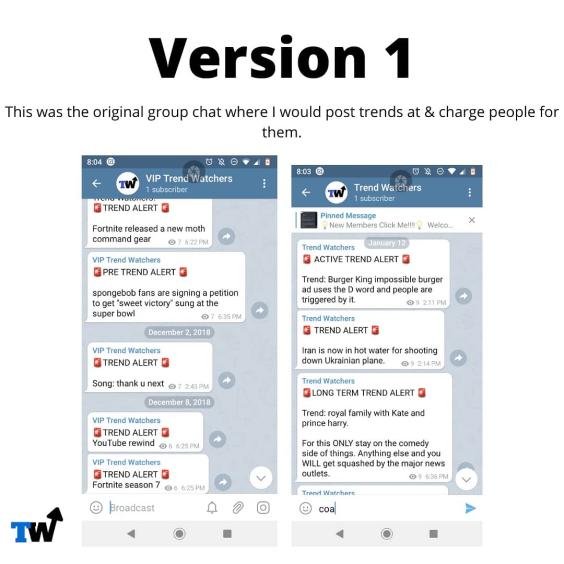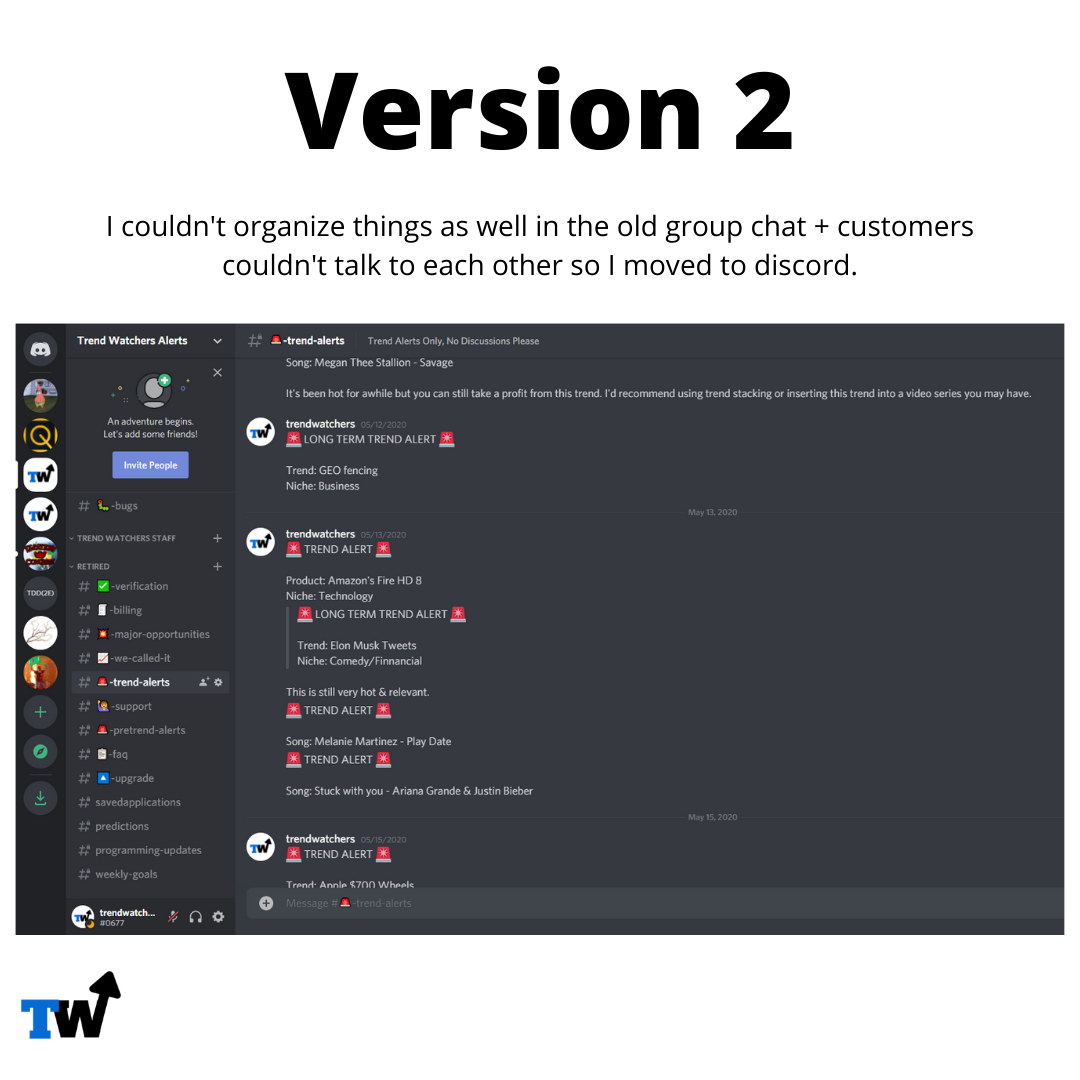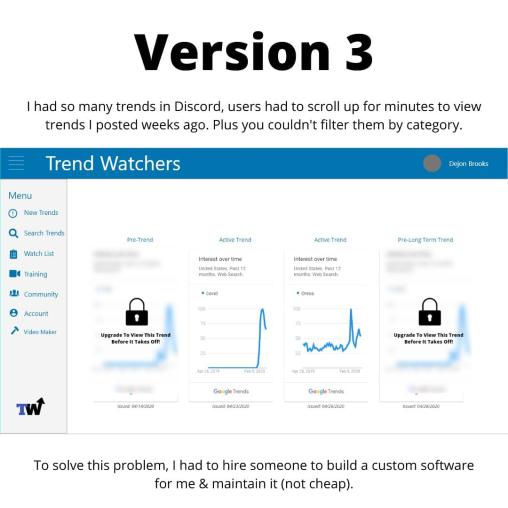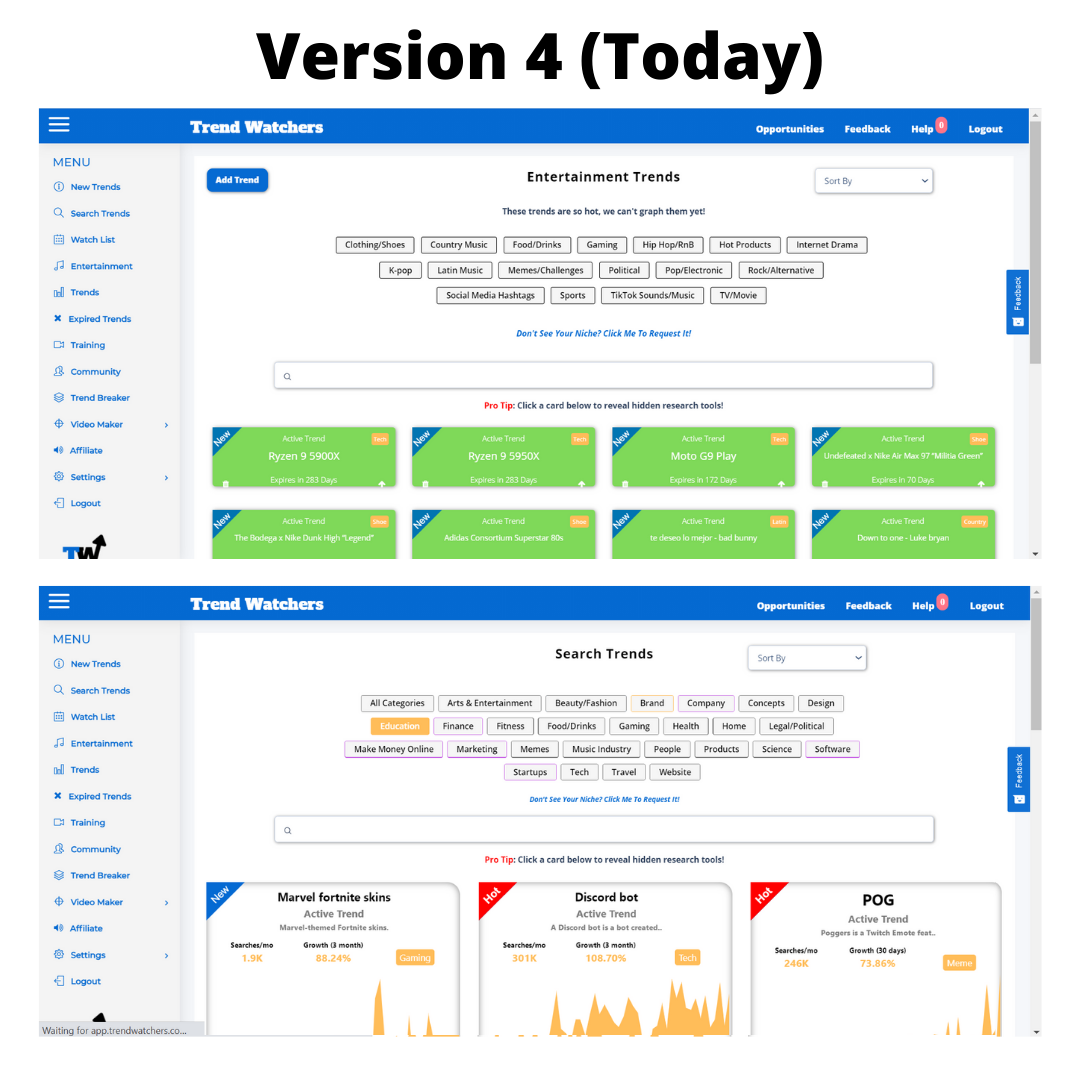 "There's only one way to succeed in anything, and that is to give it everything."
Vince Lambardi