With more people becoming open on the topic of mental heath, treating your self physically, emotionally & mentally is a must.
How Do I Profit Off This? 💸
Self-care is a very broad topic you can fit it into almost any category. We were able to identify four main categories of self-care.
This could be things such as products for the body, food, toys such as legos or video games, and so much more.
Experiences are kind of hard to pin down but all experiences must make people feel some type of emotion. Whether it be excitement happiness sadness or even depression.
This has things such as like yoga playing sports or anything with the physical body.
This is the same thing as physical exercises but for the mind instead. A good example of this would be meditation.
How Do I Profit Off This? 💸
So you're probably asking yourself, "How do I take advantage of this"?
How can I crumble all of this into one word that I can directly apply into my online business or my e-commerce store?
Well if you look closer you'll notice that all these things have 1 things in common.
They all provide people with an experience that takes them away from their current reality and pushes them into a alternate reality. This alternate reality takes the pain away from their current reality temporarily.
Here going an example from my personal life.
So we've all purchased online courses before. I purchased/watched over a dozen different courses but the course I purchased from consulting.com was different.
First of all they had a private Facebook group I was able to join. This group had a great culture that always celebrated others successes and had a good accountability partner program.
This group was part of the "consulting.com" experience. Not only that but consulting.com's course was the only one that sent me a physical box with goodies that assisted me when going through their course.
Out of all the courses I purchased, no one has done this to me and it definitely did enhance my experience when going through their course.
Here go box they sent me.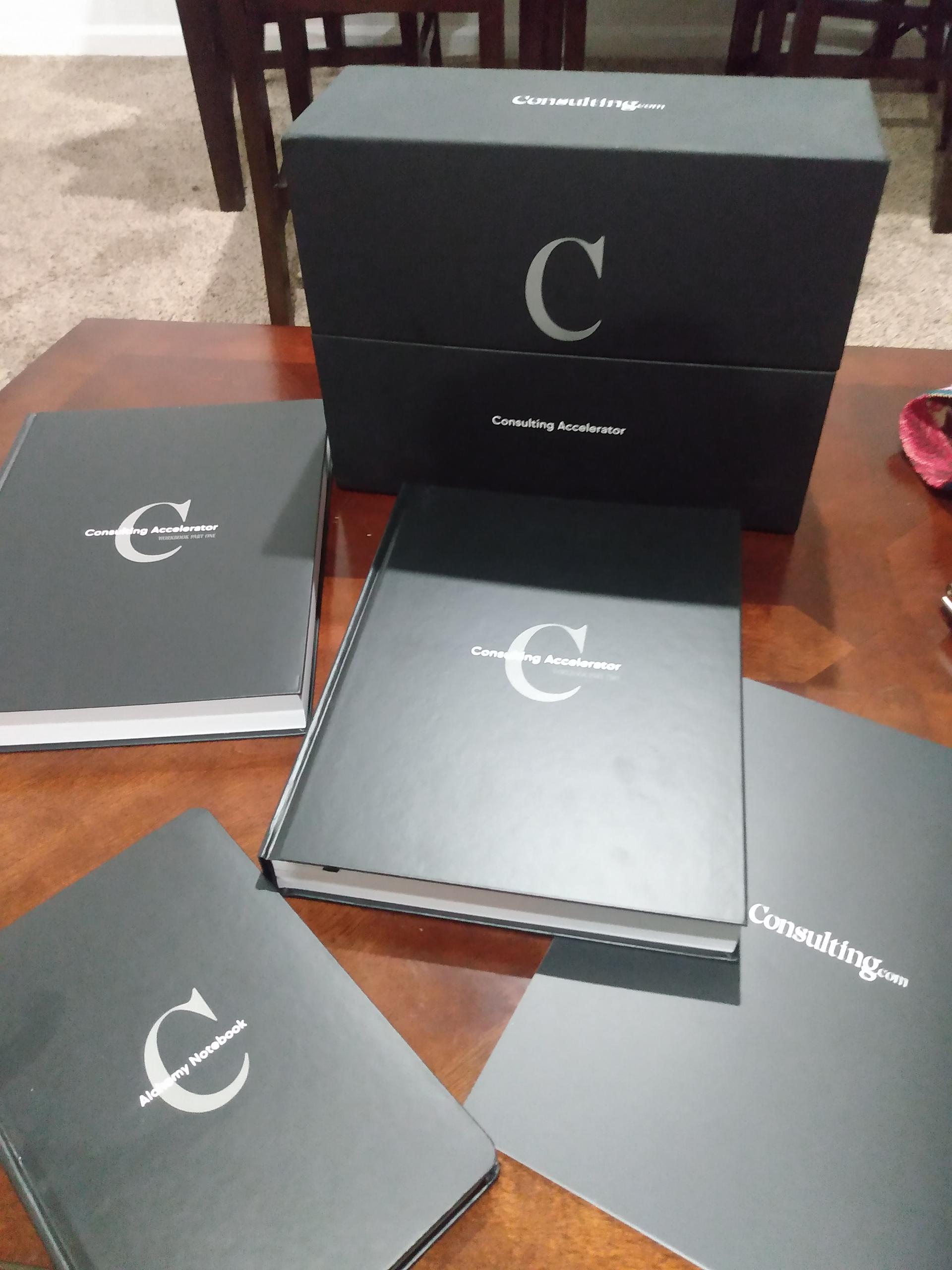 You know what they say people don't remember what you told them but they remember how you made them feel.
When you give people an experience not only will they remember your brand but they will also share it with their friends and network.
So ask yourself "How can I take what I'm doing and turn it into an experience that no one else in my industry offers".